Finding the perfect gift is never easy. And finding a gift for those genealogy lovers and family historians on your list can be especially tough when you may not know what they already have, or where their particular interests lie.
Here are a few genealogy gift ideas that will appeal to a broad range of family researchers and a broad range of budgets.
DNA Tests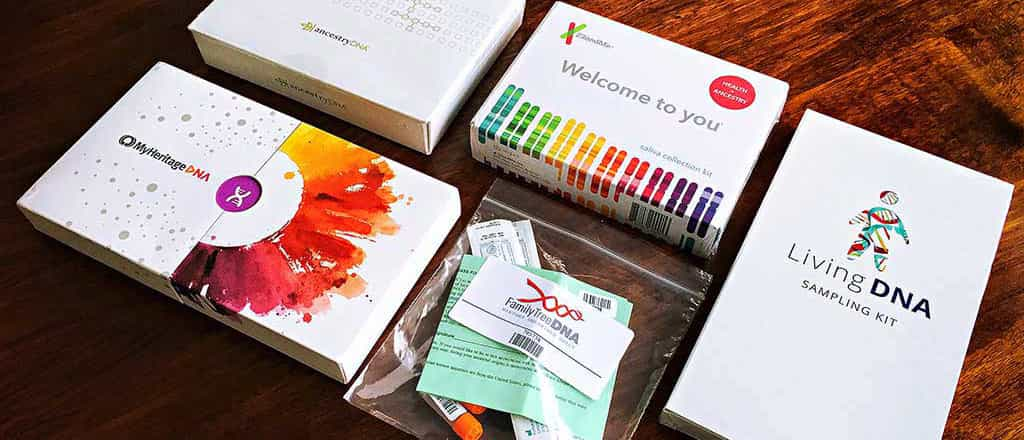 Genealogical DNA tests continue to be one of the most popular gifts for genealogists – especially around the holidays. If you want to buy a test for someone and aren't sure which to buy, I recommend you go with either AncestryDNA or 23andMe.
Read our guide for a complete comparison of the big five DNA testing companies.
Books for Genealogists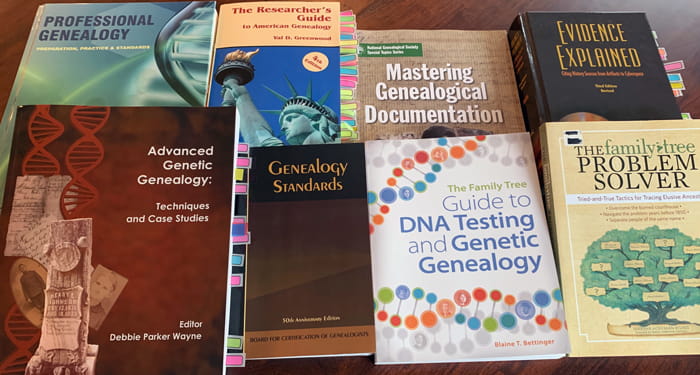 There is no shortage of genealogy books out there. Here are some recommended books every family history buff should have:
Putting family history and genealogical research into a historical perspective is essential. You can help out with the gift of a history of the specific region, country, or state. In some cases, you can even find county or city histories.
Travel guides are great, too. They provide useful maps as well as historic information and are super for planning a trip back to the motherland. Either way, just be sure you have the right location before you start spending.
Online Subscriptions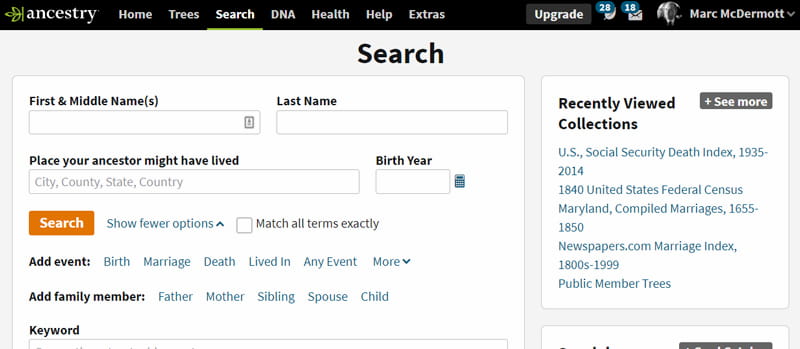 Just like magazines, there are many online sites to choose from, too many for anyone to afford them all. That means there's sure to be one or two that you can give as a gift.
Some of the best choices include:
Magazine Subscriptions
There are quite a number of magazines on the market today for genealogists and family historians. Individually they don't cost much, but chances are your loved one doesn't have them all.
Some of the leading magazines to consider include:
If you know your genealogist is researching a specific area, like the British Isles, for example, you could try a region-specific magazine, like Irish Roots Magazine.
Conference Recordings

Some in-person conferences will record some or all of the sessions, and post them online to watch from home – for a small fee.
This can be a great gift for genealogists because it can get a bit pricey to attend one of these conferences between the actual admission fee, airfare, lodging, etc.
One of my favorite conferences is by the National Genealogical Society. They post their videos on playbackngs.com where you'll see the different packages that are available.
Family Tree Software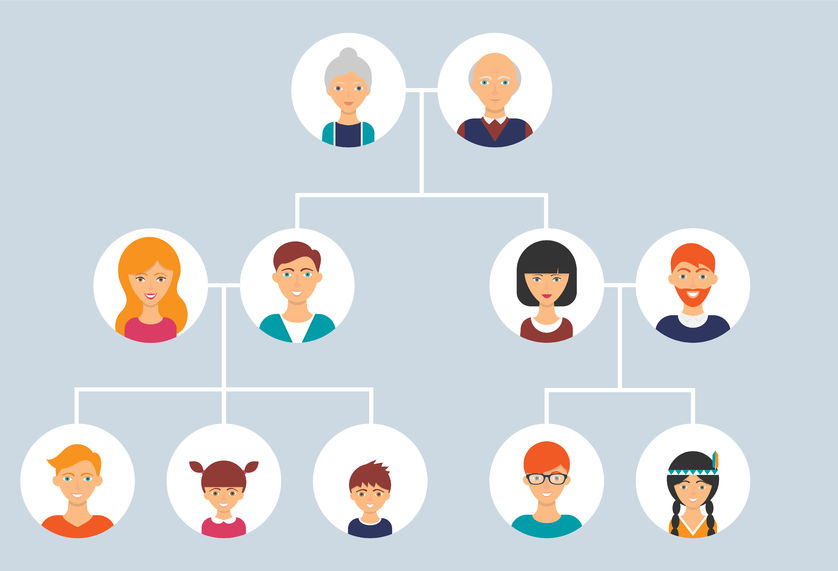 If you're buying for someone brand new to genealogy, they may not yet have family tree software.
I have an entire guide to the best family tree software which you can read here.
Family Tree Wall Art and Posters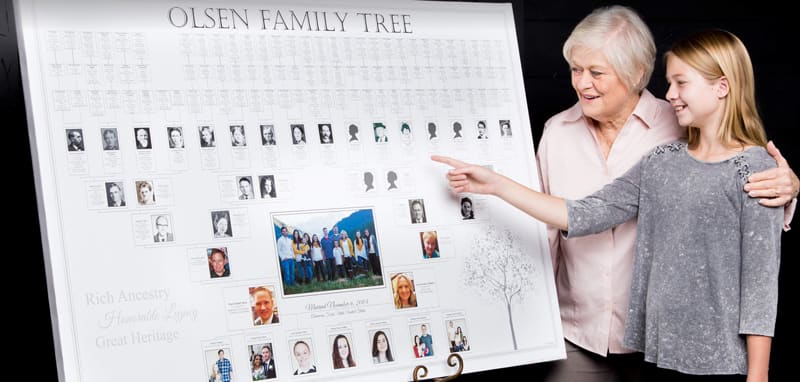 Wall charts of family trees make for an amazing gift. Every year I attend the Rootstech conference in Salt Lake City, and I can't help but notice all the people who gather around the booths of companies who offer these charts. They are very popular.
But here's the thing. Don't buy the actual chart as a gift for someone (unless they tell you specifically what they want. There are many styles to choose from.
Plus, you won't have access to their family tree data which you need to provide to the company. So your best bet is to buy a gift certificate to one of these companies. I recommend Family Chart Masters.
Historic Maps
Genealogists love maps. And while it is easy to find current maps, finding maps from one or two hundred years ago can be a challenge. So just imagine how welcome those maps would be as gifts.
Chances are you aren't going to come up with an authentic 200-year-old map, but there are some very nice reproductions on the market today.
Companies such as mapsofthepast.com and rare-maps.com sell high-quality reproductions of thousands of historic maps that can really benefit research. Or you can find a free online map and print it yourself at a local print shop.
Even better, have the map framed. A nicely framed map that can decorate the wall of your favorite genealogist is sure to be an amazing gift.
Archival Storage
Some things you want to save forever in their original form. Using proper archival supplies is essential. It's also expensive if you have to buy them all yourself. That makes them a welcome gift.
Acid-free, archival-quality photo sleeves, folders, and boxes are excellent gifts for family historians. If you have a choice, go for the higher-quality ones. They cost a bit more, but when it comes to preserving family memories for generations, they are well worth it.
Office Supplies
It may sound impersonal, but one thing you can just about guarantee every researcher needs is more office supplies. Office supplies go quick, and even if well-stocked at the moment, they have a long shelf life. You can be sure that they will be used and appreciated.
Some possibilities:
Three-ring binders
Sticky notes
Printer paper
File folders
If you're still not sure, get a gift card to the local office supply store and let them pick their own.
Electronic Storage
While some genealogists still prefer to keep their records mainly on paper, most have started using computers to store their research. Help them back up their work or take on it the go.
Some ideas:
USB flash drives
Blank recordable CDs and DVDs
SD cards for digital cameras
An external hard drive
Scanner
A scanner is another great gift. It helps take all those bulky paper records and organize them into computer file folders, as well as making them easier to link them to online family trees.
A flatbed scanner is super for saving digital images at home, while a portable scanner or scanner wand is perfect for copying documents on the road.
Similar to scanners, you may also want to consider portable light studios like the one from Shotbox.
Handmade and One-of-a-Kind Gifts
Handmade and other unique gifts can make good presents for anyone. You can always craft one yourself, but not all of us are that artistically inclined.
Fortunately, there are quite a few artistic folks out there, and it's not hard to find hand-crafted gifts specifically for genealogists. Check out Etsy.com for a large collection of family history-themed gifts suitable for any price range.
And what family historian wouldn't love a photo album or scrapbook filled with your own photos or memories? Be sure to annotate every image with names, dates, locations, and whatever else you can supply to make it meaningful and lasting for generations to come.
Odds and Ends
Here are a few last gift ideas you might look into:
A small home laminator lets your favorite genealogist create their own quick-reference sheets and charts for a very small cost.
A blank or memoir journal is the perfect way to capture those personal stories that might never get recorded anywhere else.
A cassette digitizer lets family historians transform all of those stacks of audio cassettes into digital audio files that are easy to store and share.
In the end, keep in mind that it's the thought that counts. So don't just grab a random book off the shelf. Find something meaningful to you and your family, and your gift is certain to be cherished.