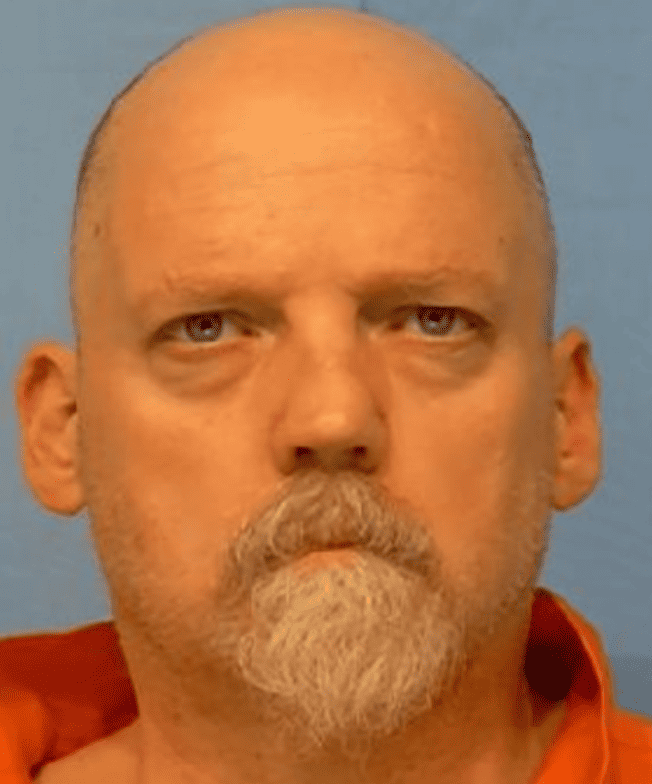 William Earl Talbott II was arrested on May 18, 2018 and charged with the November 18, 1987 murders of 20-year-old Jay Cook and18-year-old Tanya Van Cuylenborg in Snohomish County, Washington.
The young couple had left home in Saanich, BC to pick up furnace parts for Jay's father's business in Seattle. They never returned. Tanya's body was found down an embankment in rural Skagit County near Monroe. She had been sexually assaulted, her bra was still pushed up, and she had been killed by a gunshot to the back of her head. Cook was later found in another rural area almost 100 km away from where Tanya was found. He had been beaten and strangled with twine and two red dog collars.
A DNA profile was obtained from touch DNA on zip ties used in the killings, as well as semen found on Tanya's clothing and genital area. The FGG investigation was conducted by CeCe Moore of Parabon Nanolabs. The initial confirmation was made through police surveillance followed by the surreptitious sampling of a coffee cup discarded by Talbott.
Talbott was convicted after a jury trial, making him the first person identified with FGG to be so convicted. His attorneys did not challenge the FGG evidence. Talbott admitted that it was his semen on Tanya, and his assertion that they had consensual sex was the foundation of his defence.
The use of genetic genealogy in the investigation is not being considered in Talbott's appeal. He states he is not guilty because he had consensual sex with the victim and someone else is responsible for their murders. One of his attorneys suggested that her own fluids being mixed in with Talbott's indicated arousal, and thus consensual sexual activity. Talbott himself did not take the stand and testify in his defence. Jurors at the trial stated that this weighed against his innocence.
Talbott's family have since spoken to the press and indicated that he was abusive towards them from a young age. One sister alleged that he had kicked her with boots on, and another states that he broke her tailbone because she had turned down the volume on her radio. He is also accused of assaulting his disabled father and threatening to run him over with a car. They also allege that he sexually assaulted one of his sisters when she was 11 years old. Talbott has previously been convicted of indecent exposure.
Talbott's conviction was overturned on December 6, 2021, by the Washington state Court of Appeals due to actual bias on the part of one of the jurors. It was found that the juror had admitted upon being questioned to being biased in cases involving violence against women, due to her own experiences and the strong emotions it generated. The court did not rule in any matters relating to the use of DNA or FGG in this case.
Snohomish County prosecutors appealed the ruling to Washington State Supreme Court, and on December 22, 2022, the charges were reinstated. The case is expected to return to the Court of Appeals to address other legal questions raised by Talbott. Talbott's attorneys also argue missteps taken at trial regarding "insufficient evidence" and the "inadequacy of the police investigation." Talbott continues to maintain his innocence.
Sources:
Associated Press. "U.S. Court Reinstates Guilty Verdicts in 1987 Killings of Vancouver Island Couple." CTV News, December 24, 2022. Accessed January 16, 2023. https://vancouverisland.ctvnews.ca/u-s-court-reinstates-guilty-verdicts-in-1987-killings-of-vancouver-island-couple-1.6208022.
Aradillas, Elaine. "How a Woman's Interest in Her Family's DNA Led to a Shocking Arrest in a Cold Case Double Murder." People, October 7, 2020. Accessed December 27, 2020. https://people.com/crime/chelsea-rustad-cousin-killer-dna-helps-solve-case/.
Associated Press. "Lab Report Shows More DNA Linking Man to Killings of Saanich Couple." CTV News Vancouver Island, July 22, 2019. Accessed December 27, 2020. https://vancouverisland.ctvnews.ca/lab-report-shows-more-dna-linking-man-to-killings-of-saanich-couple-1.4518474.
Associated Press. "Washington Jurors Hear About Final Days of Young B.C. Couple Killed in 1987." CBC News, June 14, 2019. Accessed December 27, 2020. https://www.cbc.ca/news/canada/british-columbia/washington-jurors-hear-final-days-young-bc-couple-killed-1987-1.5176304.
Hutton, Caleb. "Cold-Case Murder Conviction Reversed Due to Juror's Bias." Everett Herald, December 6, 2021. Accessed December 7, 2021. https://www.heraldnet.com/news/juror-bias-cold-case-murder-defendants-conviction-reversed/.
Johnson, Gene. "U.S. Man Accused in Cold Case Deaths of Canadian Couple Facing Trial." CTV News, June 12, 2019. Accessed December 27, 2020. https://www.ctvnews.ca/world/u-s-man-accused-in-cold-case-deaths-of-canadian-couple-facing-trial-1.4463514.
Larsen, Karin. "Seattle Man Arrested in Connection With 1987 Slayings of B.C. High School Sweethearts." CBC News, May 18, 2018, last modified May 19, 2020. Accessed December 27, 2020. https://www.cbc.ca/news/canada/british-columbia/seattle-man-arrested-in-connection-with-1987-slayings-of-b-c-high-school-sweethearts-1.4669139.
Raftery, Isolde, and Patricia Murphy. "Talbott Defence Doubles Down on Rape Versus Consensual Sex Angle in Appeal." National Public Radio and KUOW News, July 12, 2019. Accessed December 27, 2020. https://www.kuow.org/stories/Talbott-defense-doubles-down-on-rape-versus-consensual-sex-angle-in-appeal.
Syed, Ronna. "Man Appealing Genetic Genealogy Murder Conviction was a Violent Child, His Family Told Police." CBC News, September 21, 2019. Accessed December 27, 2020. https://www.cbc.ca/news/canada/william-Talbott-ii-family-police-interviews-1.5286050.