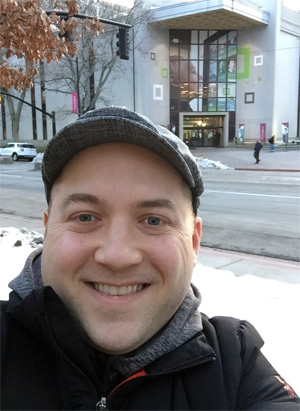 GenealogyExplained is an educational blog designed to help weekend warrior genealogists learn how to climb their family trees.
My name is Marc McDermott, and I am the proud owner of this blog. I am not a Certified Genealogist and don't pretend to be. I do however have a deep passion for genealogy with a somewhat unhealthy addiction.
My goal with this blog is to break down complicated and advanced subjects into more bite-sized, digestible content. Whenever possible, I try to introduce unique illustrations and diagrams since I am a big believer in visual learning.
Understanding the fundamentals of genealogy is critical. For me, learning these fundamentals in a fun, light and breezy atmosphere is most effective.
A big part of this blog is to review various tools, products and subscription services available to weekend warrior genealogists. Having the right tools for the job is half the battle in genealogy.
The other half? Knowing what to look for. Also known in the professional genealogy world as reasonably exhaustive research.
I know two halves equal a whole. But there's more to the battle than just these two things – a lot more! And that's what I hope to teach you in this blog.
GenealogyExplained is divided into different sections based on how most weekend warrior genealogists should progress in this hobby: Basics, Research Techniques, Managing a Family Tree, and DNA Testing.
I cannot overemphasize the importance of learning the basics of genealogy. I encourage you to start there before moving onto the more advanced topics.
If you have any questions, please feel free to contact me via email or on Facebook. Please note that I do not do any client work. And while I love solving brick wall problems, please don't ask me to solve yours. There's just not enough hours in the day and I have enough of my own brick walls to break down!